SENNEBOGEN cranes was founded in 1952 to develop and produce machines for the agricultural industry. The company has now established itself as a full service provider and quality leader in crane technology and material handling.
As an international company, SENNEBOGEN cranes develop and produce complete model ranges for duty cycle cranes, crawler cranes, telescopic and harbour cranes, material handlers, telehandlers as well as base carriers.
In addition to flexible machines from series production, SENNEBOGEN also designs individual specialised machines in close collaboration with its clients.
SENNEBOGEN is characterised by technical innovations in every area, as well as its strong tradition. The history of the company shows that since it was founded in 1952, the development of the family-run organisation had been based on new ideas, continuity and consistent globalisation. At the same time, the SENNEBOGEN name also stands for long-term stability and profitable, organic growth.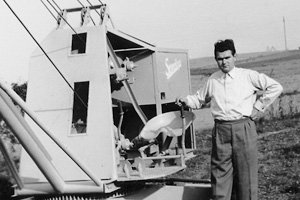 1952
Erich Sennebogen, aged 21, founds his own company making agricultural machinery in Pilling near Straubing.
1953
The first rope machines for the agriculture are produced. The company has 13 members of staff.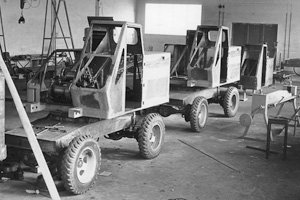 1957
The first rope excavators for the building industry are developed and produced.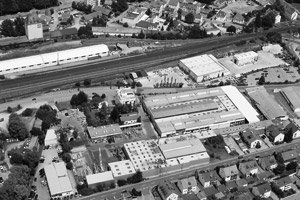 1959
The rapid growth of the company forces him to expand. A new plant is opened in Straubing.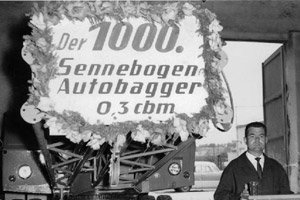 1960
The 1000th mobile rope excavator leaves the plant.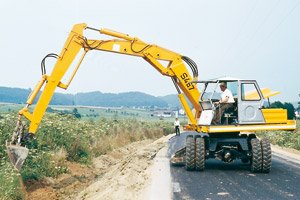 1962
Alongside the traditional mechanical rope excavators, SENNEBOGEN develops the first hydraulic excavators (SH40, SH50, SH60).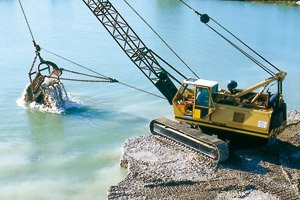 1969
SENNEBOGEN develops the world's first fully hydraulic rope excavator – a milestone in rope excavator technology.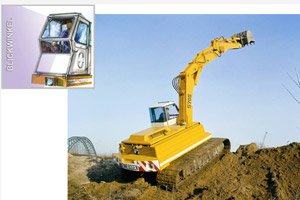 1970
The company develops a new generation of hydraulic excavators and successfully launches it on the market (S451, S467, S517, S755, S1164).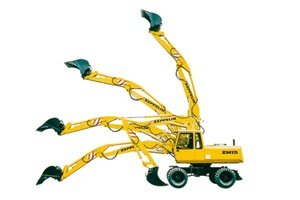 1980
SENNEBOGEN develops the hydraulically adjusting articulated boom. This innovation changes the face of hydraulic excavators and today is worldwide standard.
Sennebogen develops the EVS-3 cycle hydraulic system, setting new standards in speed and efficiency.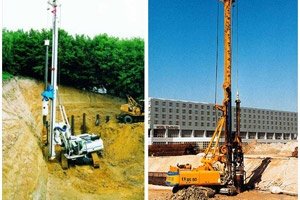 1984
Meanwhile develops and produces Sennebogen special base carriers of every description. Highly renowned partners world-wide successfully uses these special devices.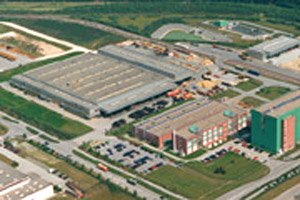 1989
The decision to build another plant in Wackersdorf is the next step in the expansion strategy. An ultra-modern production plant for mobile excavators is developed on a 160,000 m² site.
1991
Official opening and start of production in Wackersdorf.
1993
SENNEBOGEN develops singular telescope crane with mobile and track undercarriage and trend-setting technology.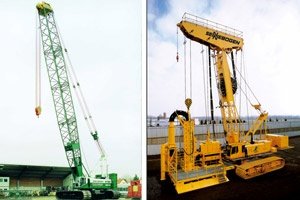 1998
New dimension in the 200 t class presented:
the 6180 HD Starlifter – specialist implement carrier and crawler crane is a roaring success.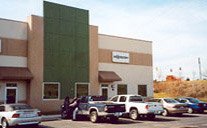 2000
American sales and service operation, SENNEBOGEN LLC, established in Charlotte, USA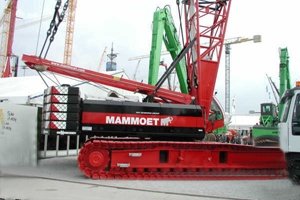 2001
Presentation of a new generation of HD rope cranes and crawler cranes at Bauma in Munich.
70th birthday of company founder and owner Erich Sennebogen.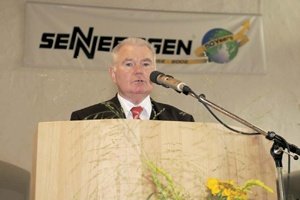 2002
50th anniversary of SENNEBOGEN Maschinenfabrik GmbH.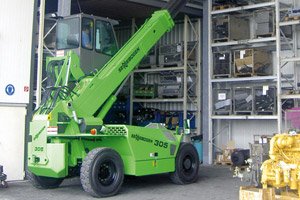 2003
Launch of the 305 Multihandler with elevating driver's cab – the first of its kind in the world.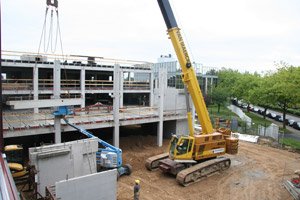 2004
The product line of telescope cranes extended by 683 mobile/crawler-type vehicle with 80 tons of load and 42 meters boom length. Sennebogen presents the first machine of the 7er series particularly for the timber industry.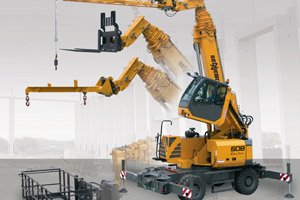 2006
The new innovation for all construction sites – the Multicrane 608 with elevating driver cabin, unique in compactness and performance.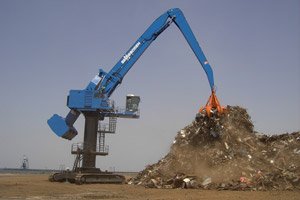 2007
Sales and service operation, SENNEBOGEN Middle East FZCO, established in Dubai (UAE).
Development and production of the SENNEBOGEN material handling machines 880 EQ and 880 classic with a service weight up to 270 t.
2008
Erection of the additional works 2 in the industrial park Straubing-Sand with a total area of 125.000 m² and an investment of more than 30 million EURO.